3 tags
Multigrain Loaves
Made these loaves at the Baker and the Chef. I'm really happy with the way they turned out. Until a few months ago, my only experience with bread was a month of making bread in baking school 2 years ago. Anything that you don't have a lot of exposure too can be intimidating, but with practice it gets better.  After a few attempts (and mistakes) you figure out what works and what...
4 tags
Chocolate chunk cookies
This cookie recipe was adapted from Lee Bailey's book Country Desserts.  The best thing about these cookies are how moist, light and fluffy they are. Delicious!  Makes 15 cookies.  1 cup sifted all purpose flour 1/2 tsp baking soda 1/4 tsp salt 140 g. butter 1 cup brown sugar 1/8 cup granulated sugar 1 large egg 3/4 tsp vanilla extract 1/2 cup coarsely chopped walnuts (I...
4 tags
Dark Chocolate with Almond Ganache filling
Ganache filling: 140 g. dark chocolate 120 g. whipping cream 60 g. butter 25 g. Disaronno 4 tbsp ground almonds 14 g. glucose After a long hiatus of not blogging, I'm back! Mainly because I'm currently not employed. Work at the bakery was slowing down and the owner was making all the wrong decisions and being a jerk.  I'm back to looking for a...
3 tags
Chocolate and Vietnamese Coffee Tart
This tart was one of the last desserts I made for The Union, the restaurant I was working at when I last posted an entry. My last entry was so long ago, we were in a different season! So much has happened since my last post. I left the restaurant to work in a bakery that I thought would be more challenging. I lasted 4 days before the chef fired me. I was devastated. I tried a couple of other...
4 tags
Coconut Biscuits
I was at the thrift store last week and found the most incredible cookbook. It's a Quebecois cookbook in French called La Cuisine Raisonnee. I've never heard of this book before but the recipes were very traditional from Quebec and half of the book is devoted to desserts. The only photos are black and white archival pictures from the 20's to the 60's of women cooking. I...
2 tags
Chocolate Biscotti
http://www.davidlebovitz.com/2009/01/chocolate-biscotti/ I've had lots of success so far with everything I've ever made from David Lebovitz's recipes so I thought I'd try his biscotti recipe. They turned out good but too dry. You're supposed to have a dry biscotti but they came out too hard.  He excluded butter from the biscotti which removes the tenderness from...
3 tags
Ovaltine and chocolate Kulfi
I made this dessert a few months ago for the restaurant. Unfortunately I don't have a picture of the dessert when it was plated. We had ice cream on top with caramelized bananas on the side with caramel sauce. It's delicious and I love the pop corn on top that I dipped in the caramel. This recipe is from the book The Sweet Spot by Pichet Ong.  I found the recipe on this...
2 tags
Grand Marnier Cheesecake with Candied Kumquats
I've been making a different flavoured cheesecake at work every week. This is the first one I made with the Pichet Ong recipe from his book The Sweet Spot. Every other cheesecake that I've made since then is loosely based on this method. The Sweet Spot is the only book I've ever food entirely focussed on Asian inspired desserts. In his recipe, he added blueberries and...
3 tags
Cassava Cake
I've never heard or tasted Cassava until recently. It's a very common ingredient in South East Asia and the Cassava cake is a very popular dessert in the Philippines. I made this cake as a special dessert at the Union. The cake is usually made with young coconut but I used shredded coconut instead that was infused with rum. I also feel that the recipe I used wasn't sweet enough...
4 tags
Chocolate Ginger Cookies
For Valentine's day, I came up with the idea of giving out cookies to customers when they got their bill. I didn't know how many people would show up so I made 120 which is double the usual amount on a weeknight. At the last minute, I decide to have write "luv sux" for the anti-valentine crowd. The reaction to the cookies were great! And they also happen to be...
1 tag
Candied Ginger
I needed candied ginger for a ginger cookie recipe that I was planning on making for Valentine's day at The Union. We gave out heard shaped ginger cookies to customers! I'm going to post my ginger cookie recipe another time. This is the first time that I've candied ginger and it turned out amazing! It's delicious. It's hard to stop grabbing a few and eating them. I...
3 tags
Desserts at The Union
The photos aren't great and I'm going to photograph them again with better lighting and my slr. Last December I left my job at the pastry shop and started a new one on January 1st at The Union. A South East Asian style restaurant on Union and Main. These are some of the desserts I've made. Here's the menu.  I started on January 1st and a few days later, we were open...
2 tags
Sweet Invention: A History of Dessert →
A couple of weeks ago, I was listening to  Q on CBC Radio and heard a fascinating interview with the author Michael Krondl about his new book called Sweet Invention. It's about the culinary history of dessert. This is going on my list of books to read in 2012. You can hear the interview on this podcast (fast forward to 41 minutes). 
1 tag
Chocolate Custard
Two of the most important factors for deciding on what dessert to make is how fast I can make it and whether I have most of the ingredients at home. I spend so much time baking at work that I don't want to go back home and make anything very complicated. This dessert was made to go with an Israeli dish I made a few days ago. I make custard everyday at work so this took less than 15...
3 tags
Date and Walnut Muffins
I have a jumbo muffin pan that I bought last year and only used once so I thought it was time that I make muffins again. I wanted to make blueberry muffins but the grocery store near my house didn't have any. I noticed that dates were on sale. That gave me an idea to make date muffins. I went home and searched online and found a good recipe. ...
3 tags
Blueberry upside down ginger cake
This recipe is from the book Berry Desserts. I was going to transcribe it here but then I googled it and found it online with a couple of good reviews too. http://www.food.com/recipe/blueberry-upside-down-ginger-cake-204855 I made this cake last summer (when blueberries were cheap!) and I've been wanting to post it for a while but I've been procrastinating.  This cake is really...
1 tag
Red Velvet Cheesecake
It was my friend's 30th birthday last Saturday. We used to work together at the Italian restaurant. I haven't seen him since I left the restaurant and he now left as well. He's going to Mexico for a while to work. He left the day after his birthday. I wanted to bring a dessert to his party so I asked him what he liked and he told me that his favourite cake was a Red Velvet...
5 tags
Soft Centered Chocolate Cake
Got this recipe from The Williams-Sonoma book on San Francisco that I've written about last year. The recipe says that you need one cup ramekins for this recipe which I didn't have. My ramekins were slightly smaller so I used only half of the recipe which I thought would give me a total of 3 small cakes but it gave me only 2. So it's ok if your ramekins aren't as large....
4 tags
Cornbread
A friend of mine gave me Paul Prudhomme's Louisiana Kitchen cookbook last year and I've hardly looked at it until today. My cupboard's are full of various types of flour, sugar, cornmeal, and several containers of baking powder that I need to use before they expire. I decided to make corn bread again because it's so easy and you have only a few bowls to wash. Last year I...
1 tag
Strawberry Mousse Cake
Visually, I would give this cake an F for failure. The taste is delicious if you're into strawberries. A bit too sweet. I sort of improvised with the ingredients. I didn't follow a recipe. Well, I loosely did but I didn't write it down so I can't remember what it is now. I wanted this cake to look amazing! I made this while I was in Montreal last July. I used a cake ring...
3 tags
Sugar Pie
We're having the best weather so far this summer and it's almost Autumn. I haven't been able to go to the beach until very recently so I'm taking advantage of it. The water's cold but after sweating through a 20 minute bike ride, swimming in the ocean feels very refreshing. I'm carrying my parasol in my back pack so it feels really awkward cycling.  cycling...
1 tag
The baking life
Today, in an 8 hour shift, I made custard, 12 glasses of tiramisu, 16 chocolate pudding cakes, 12 white chocolate cheesecakes, iced 7 tiny cakes, made 2 flourless cakes, made 4 chocolate cakes, iced and assembled a chocolate raspberry cake, iced and assembled 2 zuccoto cakes, made 4 pumpkin pies, and I think that's all. I worked non stop and only took a 10 minute break. That's an...
Anonymous asked: Am I missing something - I wondered about the actual recipe for Ladyfingers
1 tag
Almond Biscotti
So much to write about and I don't know where to start. I returned from Montreal 2 weeks ago and had a good time. One of the things I was looking forward to the most was seeing an exhibit of my favourite fashion designer, Jean Paul Gaultier http://www.youtube.com/watch?v=opxpXPUEfno It was inspiring, creative, and original. His clothing are works of art. I can't afford them but It...
1 tag
Interview with Johnny Luzzini →
The only thing that I knew about Johnny Luzzini before reading this interview was that he has a dessert book out with a cheesy title : Dessert Fourplay. It's an interesting interview where he reveals his journey from pastry student to famous pastry chef.
2 tags
White Chocolate mousse cake
My last update was 3 weeks ago and so much has happened since then. Last Thursday, I finished working in the kitchen of an Italian restaurant that was part of my school's work experience. I learned so much! But I didn't feel like I fit in there and in the end, I was so glad it was over. I also bought a mac book pro which I'm not using right now because I'm having trouble...
1 tag
Plated Desserts
Today was the last day of class. It's not officially the last day. We have 3 more weeks left but it will be spent on the job. We're all going to different hotels, restaurants and bakeries and working unpaid. I'll be going to an Italian restaurant and I start on Monday. I'm excited to start working in a real kitchen. In the last month I discovered that I love plating...
My new site! →
I haven't updated in so long. I've been busy with so many things! One of them is my new site where I'll post my best work. This is just the beginning. I have so much more work to do.  I'll still be posting here again. I'll write more soon!
2 tags
Christina Tosi, Pastry Chef →
1 tag
Chocolate Windmill Cake
This is a an 8" disk of marzipan that's coated with chocolate. It will be sliced to go on top of the cake in 12 pieces. I'll be mentioning more about this at the bottom of this post. one side is dark coating chocolate and the other is plain but with icing sugar. 1- Using different size cookies cutters (2-4 and 6") in diameter, cut one each of the white and...
5 tags
Tiramisu
Make one recipe of ladyfingers. Pipe three 8" circles with mixture, then pipe regular size ladyfingers with the remainder of the mix. When cold, brush the bottom of one 8" circle with chocolate and let set. Make one recipe of coffee flavoured drenching syrup Whipped egg whites is folded into egg yolk mixture. 1- Place the chocolate coated ladyfinger discs into cake rings,...
3 tags
Watch
Here's a way to make caramel sauce without adding water to your sugar. It's dry caramelization and it saves time because you don't have to wait for the water to evaporate.  We added whipped cream to the caramel later.
3 tags
LadyFingers
Lady fingers are used in Tiramisu but they can also be used to decorate the sides of cakes. The ones we're making here are for the Tiramisu. The silicone paper is folded as a guideline when you're piping the lady fingers. You don't need to fold them if you're feeling more confident about where you're placing the lady fingers. If you don't pipe them quickly...
5 tags
Ganache Cake
I've never assembled a cake in a bowl before. The round shape is a nice change from the usual shapes that you see. You need to make sure that the bowl is deep enough so it can look like a half circle. 1- Cover the inside of an 8" Stainless steel bowl with plastic wrap. 2- Place one layer of cake on the bottom of the bowl. 3- Drench lightly with brandy syrup. 4 Spread some...
6 tags
Baked Alaska
I really like dessert. It's simple to assemble but you need to have certain things made ahead of time like the Jelly roll and Italian Meringue. You also need to either make ice cream or buy it. There's only 2 different ice cream flavours in the ones that are pictured because we were missing the 3rd flavour. It's really up to you. I don't have an ice cream machine at home,...
3 tags
More Marzipan
Colour can really transform marzipan. Without it, it doesn't look like what it's supposed to. This is what Roland made and the last pic is what I made. Unfortunately, they're out of focus. We used an airbrush similar to this one to colour them. We also used a thin paintbrush to add some details.  It's really hard to spray them with the airbrush because so much comes out...
1 tag
Watch
Here's a video of Roland that I took today in class. Roland is the only Marzipan expert in Vancouver. He's showing us how to make an egg in Marzipan. Sorry for the shaky camera. I was trying to pay attention and videotape it at the same time. He makes it look really easy, but it's not. It takes practice. I couldn't even figure out something as simple as an egg. I finally...
1 tag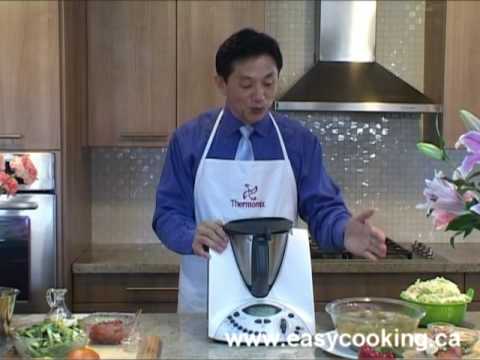 4 tags
5 tags
4 tags
Caramel Mou
I love caramel! Mou means soft in French. You don't want to boil the sugar mixture over 107 C. because then it will be too hard and feel more like Toffee. You can eat the caramel on it's own or dip them in chocolate. We used transfer sheets to get the design on top. The transfer sheets are made out of cocoa butter. The shiny side goes down. All you need to do is leave them on top...
We were on the news!
They talked about our cake on the CBC and Global. And today there was a picture of us on the 2nd page of the Vancouver sun. The online edition had another pic of us. My back is facing the camera. I'm giving a lady a piece of cake. One of our instructors and some students got their picture taken with the mayor. I find him really attractive so I'm jealous. and this is the story on...
2 tags
Happy Birthday Vancouver!
Vancouver is 125 years old today. The City of Vancouver ordered a few cakes from us for Vancouver's birthday. I wasn't part of the making of these cakes. The morning class made them. It took 2 1/2 weeks to make the cakes. They're buttercream cakes with rolled fondant on top. One of them has lemon curd in it. We've been on the news in the last week and I've seen...
3 tags
Dark Chocolate Hearts (again!)
Ganache filling doesn't last very long in the fridge and I had enough to make another set of Chocolate hearts so I had to use it up. This time, I used some white chocolate as well. Before I poured the dark chocolate. I brushed the tear drop with tempered white chocolate in the mold and then took my finger and rubbed it inside the mold to get that marble effect. It takes twice as long to...
3 tags
White Chocolate with Rum Ganache Filling
Finally, I made my purchase on Friday night of my first DSLR! The Nikon D3000. It was on sale for $430. They're going to discontinue this model so that's why it was such a good deal. These are my first photos. I made these chocolates last Thursday. The colours are from a cocoa butter dye that I place at the bottom of the mould. I combined orange and red and I turned on the...
5 tags
Dark Chocolate hearts
Just got back from seeing Blue Valentine. So overrated. These are the chocolates that I made last night. The filling is white chocolate ganache with passion fruit and strawberry puree, lemon zest and Grand Marnier. It's really delicious but I made he top half too thick. It has to be the same thickness that you see on the sides. I used these molds that I bought a few weeks ago at the...
3 tags
Tempering chocolate
This week is chocolate week and today I used the marbling technique for tempering for the first time. I've done the seeding process before and it takes much longer. You have to know how to temper before you can make anything with chocolate. A lot of people don't understand tempering. For me, it's the first time I've done something and understood it completely the first...
4 tags
Black Forest Cake
Once you have everything that you need for this cake, it can take 10 minutes to put everything together. My instructor, who used to work at Costco, had a 10 minute limit to put a cake together and decorate it. He made 200 cakes a day! I was reading the Wikipedia entry for the Black Forest Cake and there were a few things that I didn't know. If you don't add Kirsch to the cake, you...
From one level to another
Today is the end of Level 3. I passed my practical. On Monday we start the final level which will be the most interesting and challenging. I'll be finished in July and then we have 3 weeks of work experience. I can't believe how fast this is going. I'm looking forward to plated desserts and working with chocolate. I've been making filled chocolates recently and really...